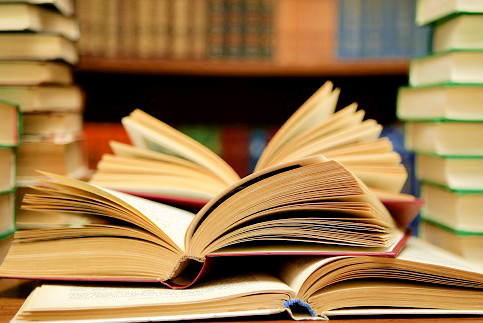 The research paper is one of the most common academic writing assignments. But there is a plenty of other tasks like an annotated bibliography. This paper looks like is a list of primary and secondary sources on a specific subject that can be applied to the particular sphere of education. The best approach to writing such task with each clearly cited reference is to pretend you are a tutor who is recommending literature to be used for the accuracy of research.

Sure thing, you should better read another article like this one to have more information on how to prepare a correct piece. But if you know how to choose the best source out of all relevant and up-to-date sources, then you're half the way. Of course, writing skills are also required. Thus, sometimes it is better to buy excellent bibliography or its example online.

Annotated bibliography is a useful paper for lengthy research paper or dissertation. It can be 2-3 pages with accurately chosen and properly listed sources. Still, it is separate assignment with its own format which can help students earn additional points throughout the course.

Unlike essay or research paper, writing this sort of task does not always require citing text. It's rather a summary or an objective review of each used source:

Textbook
Non-academic book
Journal, newspaper or magazine article
Audio
Lecture
Video/film
Website
Other
Each entry has to be carefully formatted with respect to the required academic writing style. To remind, those are
APA
, MLA, Chicago, Vancouver, and other. The language should be concise and clear.
There is a big difference how you cite textbook and
Wikipedia
or other internet sources. On the whole, each bibliography entry looks this way:
A reference to the source just like you do at the end of each essay or research paper (authors, date, title, etc.);


A brief summary (a section which includes 300-500 words) of the source. It can even be 2-3 sentences in length. If the student wants, he may cite a strong point. It depends on the length of the source and ability to include the main ideas in just a couple of paragraphs.
Important:
a student is also encouraged to add his own critique to show personal awareness of both particular source in the bibliography and subject. You may mention why this content might be useful to observe a particular topic with the help of bibliography.
Don't forget that the process of writing this type of assignment requires all sources to be named in alphabetical order.
Teachers and professors usually assign this sort of paper for several different reasons like to make students provide valuable and logical feedback to the works cited. In other words, they want to see how students explain and select the sources.
Second, this assignment allows students to find, choose, and use databases to place peer-reviewed pieces, as well as correctly format Works Cited or Reference pages.
Why Bibliography Is an Important Task
Bibliographies are assigned within a great variety of disciplines. People who conduct research on a professional level and journalist also need to write down this type of work. The best authors on the market possess knowledge which is not limited by humanitarian or scientific subjects only. These writers possess a wide area of expertise, including even the narrowest subjects like Gender Studies or E-commerce. Because of the emerging technological progress and changing viewpoints, students have to pick only the latest sources for their bibliography. Each one should be no more than 5 years old.
No matter whether you are a student from the US, Canada, Australia, and the UK, you have to use only classical English when writing such academic assignments as a bibliography. Mind your vocabulary, grammar, a particular subject, and writing style. The paper has to contain 100% unique content.
Writing an annotated bibliography can be really cheap in case you decide to order one
here
. Thus, get armed to the teeth with the best writing experts by your side!